Sesame PB Date Bites
Prep time |
Freezing: Excellent
Yield 20 bites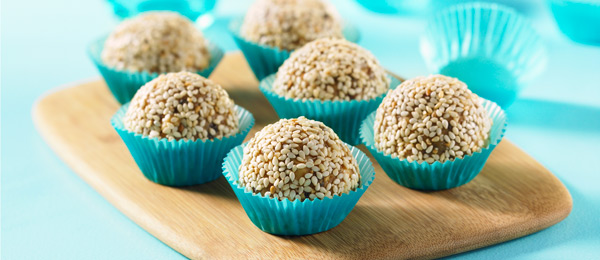 Ingredients:
1 cup (250 mL) pitted dates
½ cup (125 mL) Adams® 100% Natural Creamy Peanut Butter
½ cup (125 mL) finely chopped peanuts
2 tbsp (30 mL) toasted sesame seeds

Directions:
Purée dates in food processor. Add peanut butter and mix until well combined. Remove from food processor and knead in peanuts. Shape into balls and roll in toasted seeds. Refrigerate overnight.
Tips:
Add up to 2 tbsp (30 mL) of your favourite chocolate or vanilla flavoured protein powder.